Joined

Dec 30, 2022
Messages

63
Reaction score

55
Location
On another Web Site that I am active on, a member posted a topic where they asked what would happen if they installed a Separate RID Broadcast Module on their RID enabled Drone and this is my reply. You might be interested to find out exactly how much Flight Telemetry a person using a RID Drone Tracking App on their Smartphone would receive.
If you have a RID enabled Drone that transmits the FAA's required signal specifications, it transmits: the Drone's ID (Serial Number?), the Drone's location and altitude, the Drone's velocity, the Control Station location and elevation (Your location whether you move about or not, because your controller "talks" to the drone where it is…), the Drone's Time mark (Flight Time?), and any Emergency Status (low battery warnings, weak signals, strong winds, etc…)
If you add a Broadcast Module, it will also transmit at the same time. However, since it is not electronically connected to the Drone or the Controller, it can only broadcast information relative to itself.
The Module broadcast the following information: the Drone's ID (something you would have to program into), the Drone's location and altitude (actually the Modules location and altitude…), the Drone's velocity (again, the Module's speed), the Takeoff location and elevation (where it was located when turned), and the Time mark (how long it has been turned on…
I have provided a Screen Grab of one of these Apps reading the Broadcast signal from an Add-On Module, the DroneTag Add-on Module: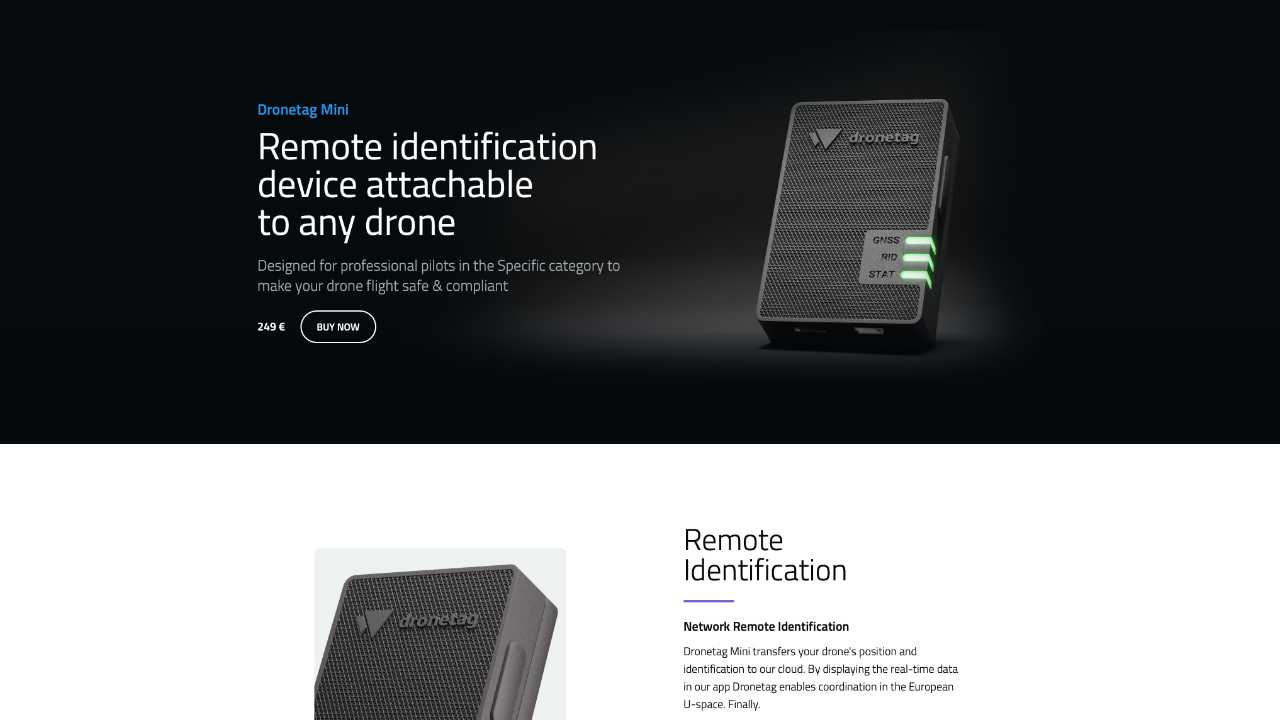 Remote identification device attachable to any drone. Designed for professional pilots in the Specific category to make your drone flight safe & compliant.
These Apps are capable of decimating the signals from multiple Drones. Note that it shows the Map, the Flight Path, the Takeoff Location, and the Telemetry is recorded with altitude, speed, location, distance from controller, and so much more… And the Module will transmit information that information for up to 1.5 km or almost a mile…
This App allows all this information to downloaded as a CSV File and this information can then be provided as definitive proof of your flights to the FAA if you are flying where you should not, flying without an authorization or waiver, beyond Visual Line of Sight, etc…
So, if you have a drone vigilante who takes an undue interest in your flights, perhaps in your neighborhood, a local park, etc… they might just save a batch of your flights and submit all of them to the FAA to cause you trouble.